Mixology Monday 84: Temperance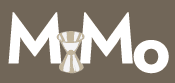 Alright, here's the important line from the announcement post: "

non-potable bitters are fair game here since they are legally classified as nonalcoholic in the states

." Which I read as "Andrew, use Angostura. Lots of it!". No need to make iced tea or an egg cream this time!
I present to you two drinks. I'll list the recipes as found in For Home Use and then tell you what I actually made. First up is the sweet one.
Into a tumbler put the rind only of 1 lemon, bruising slightly with a mixing spoon, and add:
1 teaspoonful Angostura Bitters.
Stir and fill up, half with Cider and half with Dry Ginger Ale. Serve.
What I actually made was more like this:
Bull's Eye
1 tsp simple syrup
1 tsp Angostura bitters
3 oz cider
3 oz ginger ale
lemon peel
straw
Place long piece of lemon peel (such as for a crusta or Horse's Neck) in a collins glass. Top with syrup and bitters. Half fill with ice. Top with cider and ginger ale. Stir. Add straw and serve. Drink all too quickly while contemplating either using no syrup for the next round or acquiring a tarter/less sweet cider, perhaps from a farmer.
1 tablespoonful Lime Juice
1 teaspoonful Angostura Bitters.
Introduce in this order then add, pouring quickly, a small bottle of Dry Ginger Ale and serve. If the Lime Juice is sweetened omit, the Syrup.
Sweetened lime juice, eh? I've got some of that! No, really. The genuine article, imported from England even! So I made this:
Noon Shade
1 tbsp Rose's Lime Cordial
1 tsp Angostura bitters
3 ice cubes
4-5 oz ginger ale
Build in a highball. Top with ginger ale.